Dr. John Moeser, Peacemaker of the Year, shares these reflections with the Richmond Peace Education Center community:
"I stand be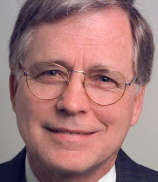 fore people who have devoted their entire lives to the promotion of peace, non-violence, and social justice. Because of you, children in public schools are learning how to resolve conflict in constructive ways. You have taught people of all ages that disagreement handled the right way can actually strengthen relationships rather than destroy them.
You, my dear friends, are peacemakers of the genuine kind.
Peacemaking requires a lot of hard work both physical and mental and it is never finished. But why you do what you do and why you keep at it when there often is so little or nothing at all to show for your work is because there is another source of strength beyond physical and mental stamina that gives you endurance. Peacemaking springs from the heart.
I thank God for you. You are peacemakers of the best kind because what you do, most commonly, is visible only to those whose lives you have touched and in ways that are the most profound.
You have left your mark despite difficulty and discouragement. Some of you have paid a heavy price for speaking out when everybody else remained silent and for leading or joining unpopular protests against practices of the state or corporation.
You have persevered without recognition. You never received any award or public acknowledgement, but you never sought public attention of any kind. You did the best you could to live a life of mercy and justice and that, you always believed, was enough. What you have taught the rest of us is that what matters most is not being successful, but faithful.
My wish is that the peacemaking award, which this year is tangibly represented by a beautiful work of stained glass representing a leaf or flower, be passed from one person to another, week after week, year after year. It would remind us that peacemaking is not a solitary act, but always communal. Wouldn't it be wonderful if this passing of the peace would travel from one household to another here in Richmond, to other places in Virginia and then across the country, and eventually across the oceans and national boundaries so that this work of art, this glass flower, radiates the rays of the sun in every part of the world."
–Dr. John Moeser, 2015 Peacemaker of the Year